HOSTED CONTACT CENTRE FOR THE SME BUSINESS

​ccEvolution have teamed up with Hostcomm to provide our powerful My Dialler and My Contact Centre Hosted solutions which will help your agents focus on talking, while delivering a consistent, high quality customer experience. It automates the process of making large volumes of calls whilst at the same time managing inbound call volumes to make sure you never lose that important customer call. In addition, you can minimise the time agents spend waiting between conversations by providing web chat, email and CRM capabilities to enhance your customer communication strategy.
---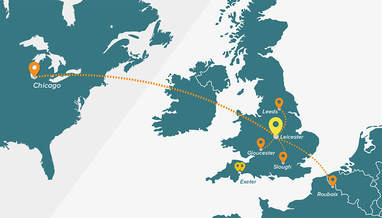 We chose to work with Hostcomm as they operate in a UK hosted environment with an extremely resilient platform which provides our customers with a powerful contact centre solution.
In addition, we can also provide their powerful Back Office telephony solution which allow us to host both the contact centre and the back office in the same hosted environment providing a flexible design which eliminates any call costs between the two operations, even if they are located in different parts of the country.
​All of this is underpinned by an excellent and responsive support team who provide exceptional 2nd and 3rd line support to ourselves and our customers.
− Powerful outbound dialling solution, including predictive, preview, power and manual dialling modes
− Full inbound automatic call distribution capabilities
− Call recording as standard
− Web chat and email options
− Full scripting software included
− Comprehensive support included as standard
− Short minimum commitment contract terms with optional inclusive minutes packages
− Customer Relationship Management (CRM) integration options
− Scalable from 2/3 up to 40/50 concurrent users
− Low cost from £15 per agent per month, with a minimum commitment and optional inclusive minutes
---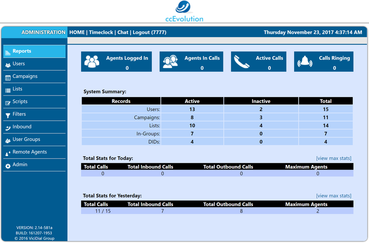 ​The beauty of the system is that it can be used as a powerful outbound dialler increasing agent productivity as well as an effective inbound contact centre delivering a consistent level of service to your customers. When combined with the Hostcomm back office telephony solution it provides a complete solution to all of your customer contact requirements.
​
​The system is simple to use and easy to deploy, in matter of hours you can be trained how to manage your system by us and in a matter of days you can be fully operational reaping the rewards.

​Contact us for a free webinar where we can show you how easy and yet powerful the system really is.