HOSTED ON DEMAND SPEECH ANALYTICS FOR ANY SIZE BUSINESS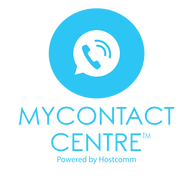 My Speech Analytics has been created to bring about a new approach to the use of speech analytics. Using the power of machine artificial intelligence we deliver a highly cost-effective way of searching stored call recordings to get the best possible insight into your customer interactions.

​Our hosted solution overcomes all of the traditional barriers to the deployment of an effective speech analytics solution and brings the technology within reach of even the smallest business.
---
SIMPLE TO USE
Our solution is designed with simplicity in mind.
PEACE OF MIND
All calls and data are protected within our secure UK based hosted networks. ​
REAL RESULTS, IMMEDIATELY
Our solution can be ready to use in matter of days, so you can gain from your investment right away.​
NO SET UP FEES
We do not charge any set-up fees.​
PRICING TO SUIT ANY BUDGET
We offer a range of contracts, including both pay-as-you-go, and a managed service option based on agent numbers and usage.
NO NEED FOR NEW HARDWARE
Our solution runs on standard PCs, so there is no need for any special infrastructure. ​
ALL YOU NEED IS AN INTERNET CONNECTION
Work from the office, home, or anywhere that has an internet connection.​
MORE THAN JUST SPEECH ANALYTICS
We also offer a range of complementary services including inbound call handling, email, web chat and back office telephone extensions. Our Speech Analytics Solution can also help your business meet the
GDPR (General Data Protection Regulations)
which come into effect in May 2018 and a
dditional modules have been designed for
PCI/DSS compliance.
​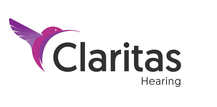 "We are very impressed with ccEvolution. The team took time to listen and understand exactly what we needed and then delivered everything on time, with no false promises. My Speech Analytics is such a quick and easy solution for what could take hours in the day. Not only does it save us time, it also helps us to comply with increasing legislation. We highly recommend ccEvolution and look forward to working with them on future projects."
Dan Bernstein, Group Operations Director, Claritas Hearing