​

​
​Hosted Contact Centre for the SME

My Dialler and My Contact Centre are powered by Hostcomm.

We chose to work with Hostcomm as they operate in a UK hosted environment with an extremely resilient solution which provides our customers with a powerful outbound dialler combined and an inbound Automatic Call Distributor (ACD) all within the same platform to support voice, web chat, SMS and email.

In addition we can also provide their powerful IP-PBX solution which allow us to host both the contact centre and the back office telephony in the same hosted environment providing a flexible design which eliminates any call costs between the two operations, even if they are located in different parts of the country.
​
All of this is underpinned by an excellent and responsive support team who provide exceptional 2nd and 3rd line support to ourselves and our customers. We have customers using this service ranging from 2-3 concurrent users right up to 30-40, all with access to the same functionality.​


---


​​


​Hosted Contact Centre for the Enterprise

Where the global reach of an enterprise requires agent logins across the world the Vocalcom Hermes solution hosted within the Amazon Web Services (AWS) secure global infrastructure is the perfect solution.

The Vocalcom solution comes complete with an all in one licence that provides users with full access to inbound/outbound voice, web chat, email, SMS, Social media, video chat and comes complete with voice and screen recording as standard. The solution therefore ensures you can provide the same level of service to all of your customers irrespective of their chosen means of communication.
​
As would be expected with such a feature rich solution the level of training and support is second to none and can be tailored to a customers specific requirements.
​
ccEvolution has been involved in a number of small and large scale deployments of this public hosted solution where functionality is the key business driver.

---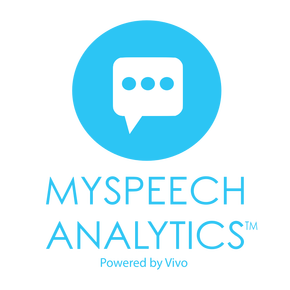 ​
Low Cost Hosted Speech Analytics Solution
The world of contact centres is fraught with challenges: "did my people say the right thing", "have we collected customers credit card data correctly", "did we do what our customers asked" - all of these are a constant headache and can lead to time consuming distractions.
​The launch of our hosted on-demand speech analytics solution allows you to track all customer conversations or just those that you are interested in, to ensure that none of the above questions present a challenge to you anymore.
​
​The solution also provides an answer to the General Data Protection Regulation (GDPR) requirements your business will face in May 2018. Using our My Speech Analytics solution you will be able to quickly and easily access and verify all customer data stored within your stored call recordings
.
---